Saturday, January 3rd, 2009
Deprecated
: preg_replace(): The /e modifier is deprecated, use preg_replace_callback instead in
/www/htdocs/w0081e40/wp-includes/formatting.php
on line
75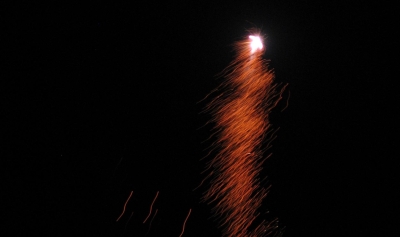 Yeah, I found the pc today, am still missing half of my brain though.
Depending on how the pics that I took look on the pc, one or two photos may bling up this post. But not just now. Too much work to fetch cam, upload pics to pc, edit, and upload to server.
I already had breakfast today and shopped for buns and drinks, so my work for today is more than done.
*huffs pitifully*
*huffs some more*
That's the best I could do, standing shivering in the garden, taking pics of the neighbours' rockets… I mean, it's supposed to be blurred like this. That's art.