Deprecated
: preg_replace(): The /e modifier is deprecated, use preg_replace_callback instead in
/www/htdocs/w0081e40/wp-includes/formatting.php
on line
75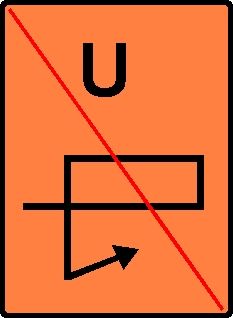 This weekend my sis and me went to see 28 Weeks Later (more interesting but rather graphic official trailer from FOX; contains zombie-like creatures and blood) at the Cinemaxx in Bielefeld.
There is a school of thought that insists that Bielefeld doesn't exist, but so far I didn't care much about that cos we either had gone to the cinema in Bielefeld anyway, or we had been hallucinating a lot of good movies in some non-existent place.
Getting there was already a bit confusing though this time. There was a bypass halfway between Gütersloh and Bielefeld. "What's so confusing about that?" I hear you ask. Ah. The bypass was announced on some sign a bit before it actually happened, depicting the road ahead as blocked and showing a bypass to the right of it.
Mildly confused we drove past a bypass sign pointing away to the left at the next crossroads. When the road ended we were forced to take the bypass for trucks which also turned off to the left. Er?
Close to Bielefeld the bypass was done with/ended, which they announced by a crossed out bypass sign. Only… for persons not constantly driving to Bielefeld from all four corners of the earth it might have been helpful if the sign had also mentioned that this meant we were on the road again that was blocked due to repairs…. but heading back to Gütersloh again! Fortunately my sis recognized the huge building opposite the petrol station, so we were able to take the correct turn after a detour across that station without confusedly driving back to Gütersloh again or something (you can use the road in that direction, just not in the other one).
So, ok. After the movie it was kinda late and we wanted to drive back home. (Keep in mind that we were still in the middle of the city and nowhere near the bypass outside of the city limits.)
Left the park deck, went through the roundabout, made the right turn……. drove past the next right turn leading onto the highway sort of road leading out of Bielefeld, as it was crossed out on the sign. Road closed, bugger.
We kept on going on the basis that a big road should have signs later on that'd help us find another way out. Not really…. the road was leading to Herford, which was definitely the wrong direction.
Sooooooo I turned the car around. The road to the highway thingy was closed coming from that direction as well. We kept going until a sign told us that that road was also leading to Herford. Er?
At some huge crossroads my sis urged me to take a right turn, as she thought she recognized one of the buildings there and might have a hazy idea of where we were.
And soon enough we were able to follow signs leading to "all directions".
Next up came a turnoff onto the highway thingy… which was crossed out.
A car with a Gütersloh plate followed it anyway, so I followed him on the basis that if the road was really unpassable he should hopefully know how to get back home, and we could follow him.
Only…. it wasn't closed.
Drunk with relief we hit the highway thingy, with an old song by the Eagles playing itself in our minds…
Last thing I remember, I was
Running for the door
I had to find the passage back
To the place I was before
'Relax,' said the night man,
'We are programmed to receive.
You can check-out any time you like,
But you can never leave!'
But we made it, we made it!